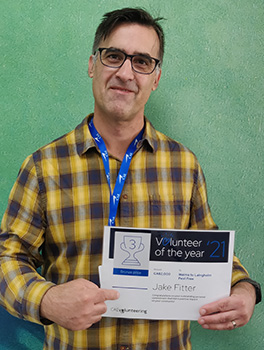 Jake Fitter
New Zealand
UX Designer

| | |
| --- | --- |
| | 260 hours |
Amount : CA$2,000
From : CAE
To : Waima to Laingholm Pest Free
Jake Fitter dreams of a fully functioning ecosystem, free of pests and sediment, for his family and neighbours to enjoy. While part of our needed biodiversity, an overpopulation of possums, rats and other pests raid nests and kill baby chicks, lizards, and butterflies. Through his volunteer work with Waima to Laingholm Pest Free, Jake spends hours each week trapping and removing pests and does weeding of pest plant species, while also managing his type 1 diabetes. The area which he has volunteered for the past eight years, Little Muddy Creek, now has 3000 more plants that before and greater numbers of bird species!
Jake believes that change starts locally and by engaging his friends and neighbours, he hopes for a pest-free future for all to enjoy.
Thank you, Jake, for taking care of your community!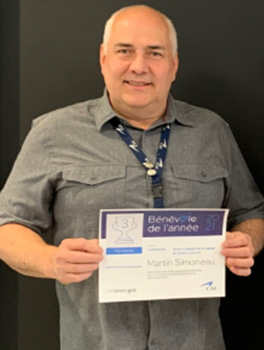 Martin Simoneau
Canada
Design Lead – Electrical
| | |
| --- | --- |
| | More than 110 hours |
Amount : CA$2,000
From : CAE
To : Vents d'espoir de la vallée du Saint-Laurent
As the father of an adult with cerebral palsy, the mission of Vents d'espoir de la vallée du Saint-Laurent is incredibly personal for Martin Simoneau. Martin volunteers on the Board of Directors for the non-profit that provides support to adults (ages 18 to 55) who suffer from a head injury or physical disability. Through his work on the Board of Directors, Martin helps organize social activities and workplace reintegration workshops and helps find access to supervised housing adapted to specific needs.
Martin hopes to make a difference in the lives of these people, allowing them to grow and flourish.
Thank you, Martin, for your dedication to accessibility and inclusivity for all!