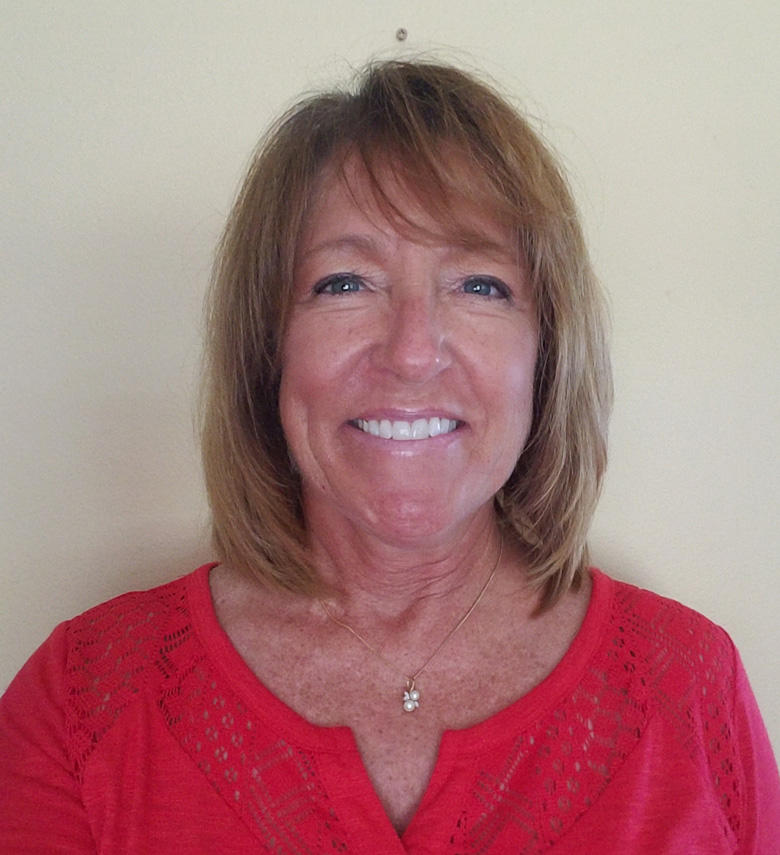 Angela Rogers
Tampa, United States
Proposal Coordinator

| | |
| --- | --- |
| | 160 hours for OneBlood; The Humane Society of Tampa Bay; Operation Helping Hand Inc.; Habitat for Humanity; Feeding Tampa Bay; Under The Bridge Ministry Inc.; Spring Hill Baptist Church and Ministry |
Amount : CA$2,000
From : CAE
To : OneBlood; The Humane Society of Tampa Bay; Operation Helping Hand Inc.; Habitat for Humanity; Feeding Tampa Bay; Under The Bridge Ministry Inc.; Spring Hill Baptist Church and Ministry
Passionate about the ways in which she contributes to her community. Angela embodies the spirit of giving back by volunteering her time to various organizations. She sees these acts of selflessness as way of uplifting the spirits of people and their pets.
In 2019, Angela dedicated 160 hours to feed veterans, build homes and prepare food baskets for the hungry. She also distributed blankets, clothes and personal care items to the homeless and provided food and care for pets. In addition, she has donated six gallons of her blood specifically to cancer, infant, ICU and organ-recipient patients.
Angela demonstrates compassion t hrough these acts of kindness and contributes to building a stronger community. Through her volunteer work, Angela also forges connections with the people she volunteers with as well as with those who are on the receiving end of her work. Leading by example, encouraging others to donate and making volunteer work a way of life are some of the many reasons why Angela is awarded the 2019 CAE Volunteer ot the Year Bronze Prize.
I thank you Angela for being such a passionate volunteer!
---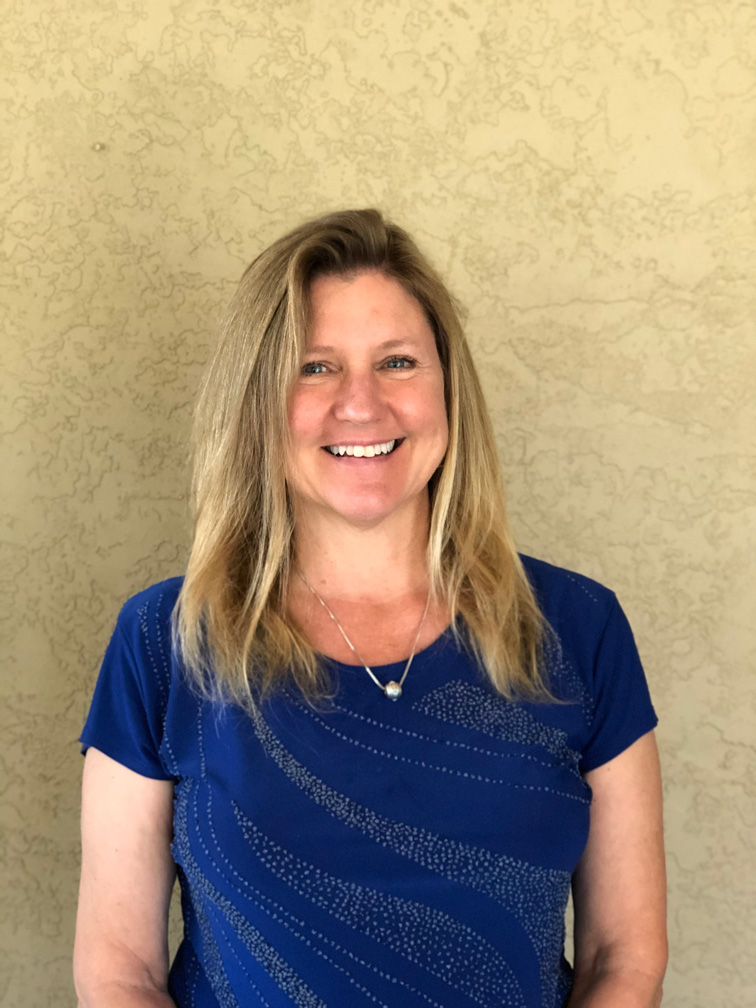 Kim Cartlidge
Sarasota, United States
Marketing and Communications Specialist, CAE Healthcare
| | |
| --- | --- |
| | 80 hours for UN Women USA, Gulf Coast Chapter |
Amount : CA$2,000
From : CAE
To : UN Women USA, Gulf Coast Chapter
Kim volunteers her time serving on the board, recruiting other volunteers and planning, publicizing and executing events for the Gulf Coast Chapter of UN Women USA Kim's work is very much aligned with CAE's mission to encourage men and women to to persue careers in the aviation and Science Technology Engineering & Mathematics (STEM) fields.
An amazing ambassador for women, Kim began volunteering for the UN Women USA Gulf Coast Chapter in 2018 because she believes in their mission and appreciates the exposure to global issues affecting women. During one of the events that Kim contributed to last year, Roberta Jameson - a CAE training director and one of the first female C-130 pilots - was brought in to speak to the audience before the screening of the documentary film Fly like a Girl. In addition, Kim and her coworkers recruited a team of CAE employees and their families for the Community Walk to Eliminate Violence Against Women, primarily a fundraising and awareness walk. They also fil led a table at the chapter 's annual luncheon.
Kim volunteered about 80 hours to the UN Women USA Gulf Coast Chapter In 2019. Not only does Kim contribute to an organization that raises awareness locally of global women's issues, but she also sees the importance of encouraging women to pursue careers in the STEM fields. For the time and work she has put into an organization that is dedicated to advancing equality for women, she is awarded the 2019 CAE Volunteer of the Year Bronze Prize.
Thank you Kim for your involvement!
---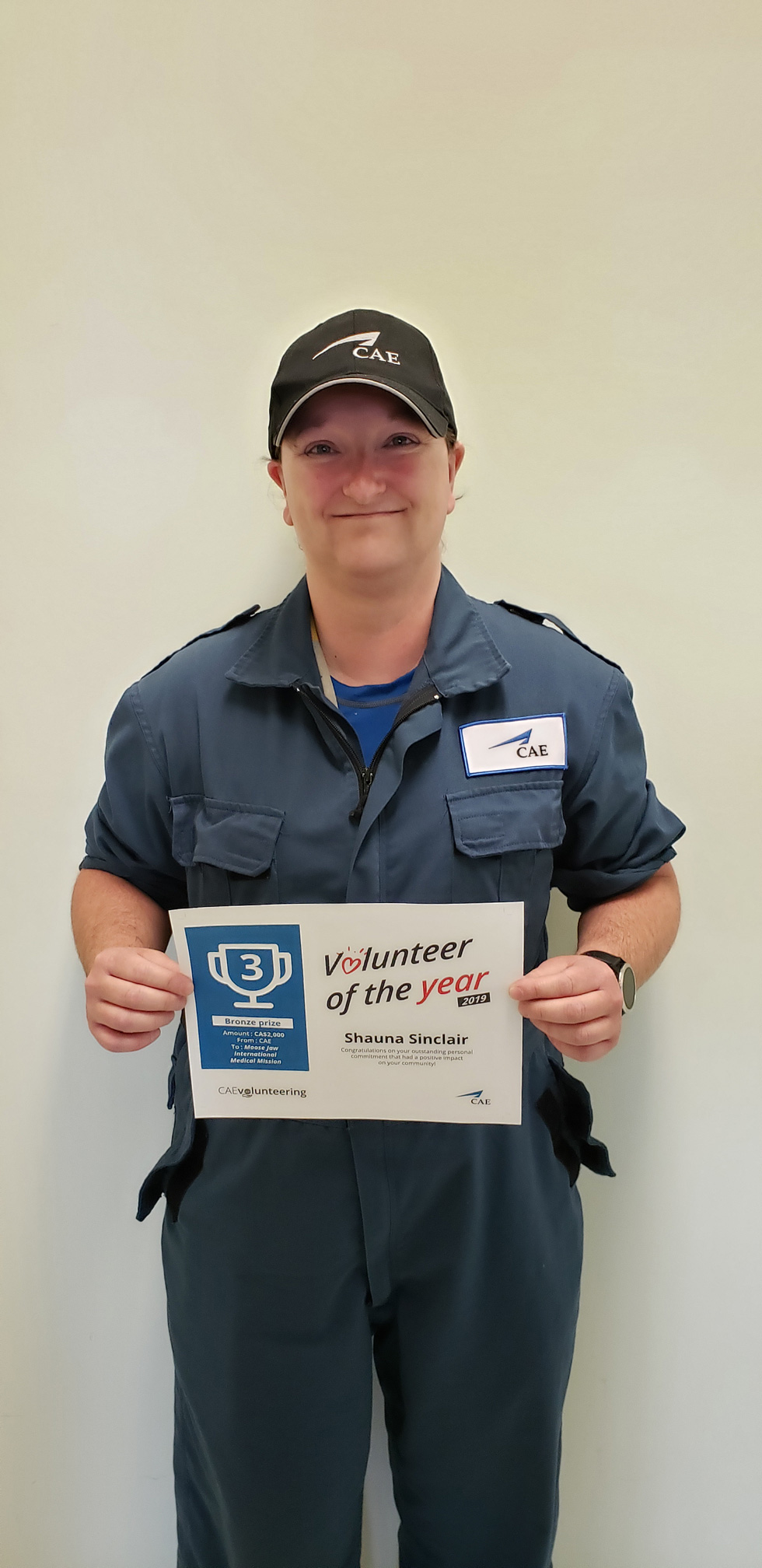 Shauna Sinclair
Moose Jaw, Canada
Aircraft Technician

| | |
| --- | --- |
| | 323 hours for Bridges of Hope |
Amount : CA$2,000
From : CAE
To : Bridges of Hope
Shauna volunteers her time with Bridges of Hope, a medical mission that brings hope to the very impoverished citizens of Guatemala, particularly in the area of Patzun. In 2019, Shauna dedicated 323 hours to fundraising, participating in meetings and going on missions where she leads the installation of stoves - particularly Important because many families in rural Guatemala prepare their meals over an indoor, open fire in their homes, which represent a significant danger. The stoves are designed to prevent and virtually eliminate exposure to smoke and open flames. In addition, she assists the medical team by sorting and packing all the necessary medications and tools required for a mission.
Shauna's community of Moose Jaw, Saskatchewan, supports her work by sponsoring surgeries and stove and water installations. Because of the visibility she has brought Bridges of Hope, a huge connection has been created between her community and the village of Patzun.
The skills Shauna has learned as a CAE Aircraft Technician, such as teamwork and oganization. have allowed her to succeed as a stove team member and now, a stove team leader/organizer. She never misses an opportunity to talk about CaE in the community and on mission, crediting her supervisor for giving her the flexibility to volunteer, and even promoting CAE Healthcare to the doctors she works with. Shauna has also been recognized as a female role model in her community. For her important work in f'atzun and the way she has rallied her community for support, Shauna is awarded the 2019 CAE Volunteer of the Year Bronze Prize.
Thank you Shauna for being such a passionate volunteer!